Linux: Codezeilen nach Programmiersprache mit cloc zählen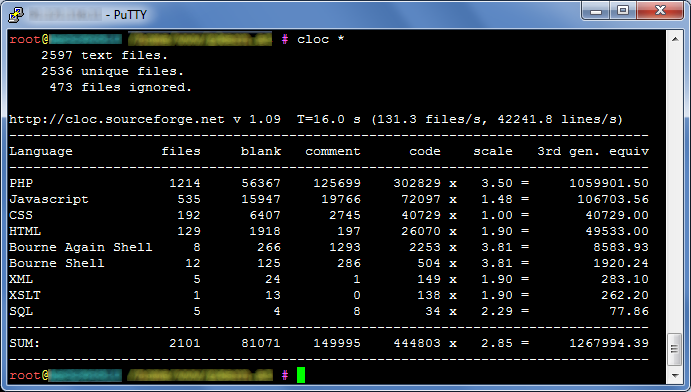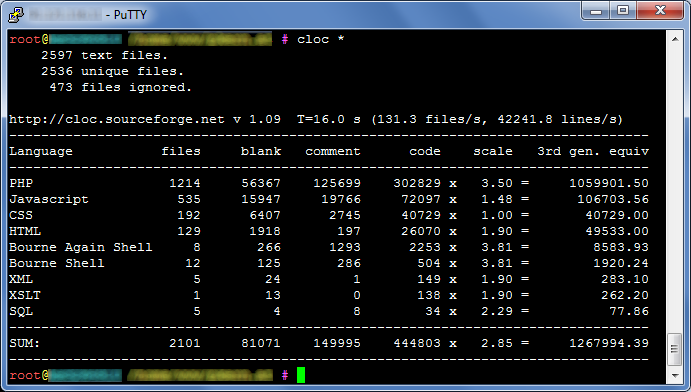 This post was published 10 years 7 months 27 days ago, so the post may be outdated.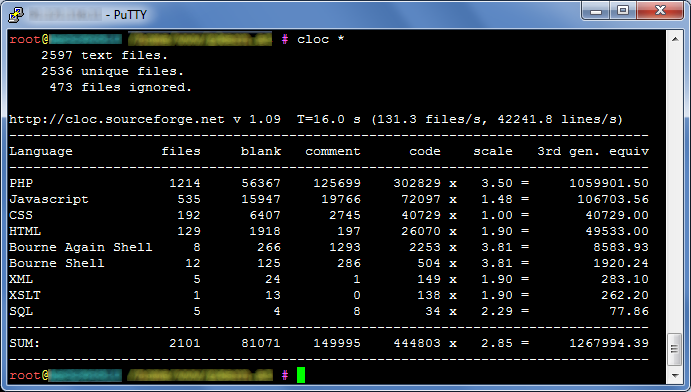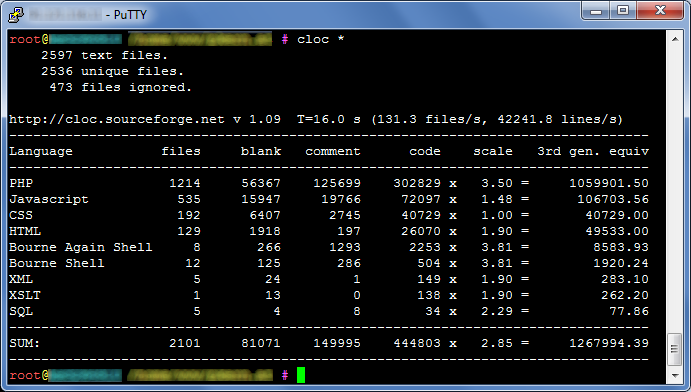 cloc ist ein sehr hilfreiches Werkzeug zum zählen der Codezeilen je nach Programmiersprache. Das Tool ist einfach auszuführen und gibt danach eine Auflistung in Form einer Tabelle zurück. Wie eine Ausgabe aussieht, könnt ihr am Bild oben sehen.
Installation
apt-get install cloc
Ausführen
cloc /var/www/*