Linux: archey – Systeminformationen anzeigen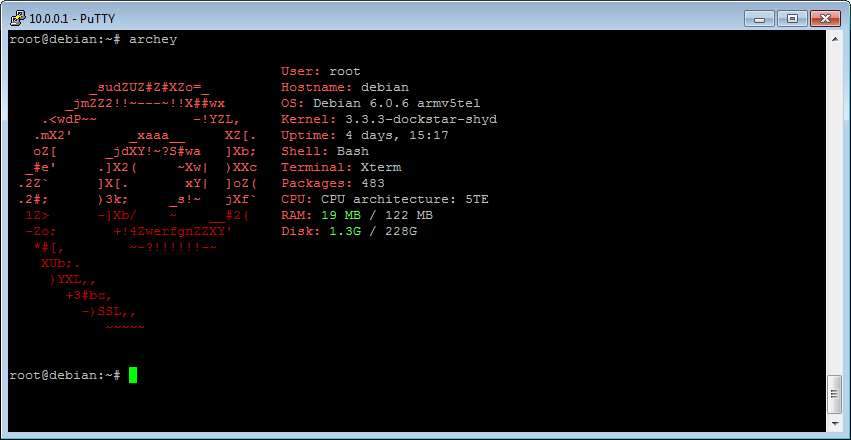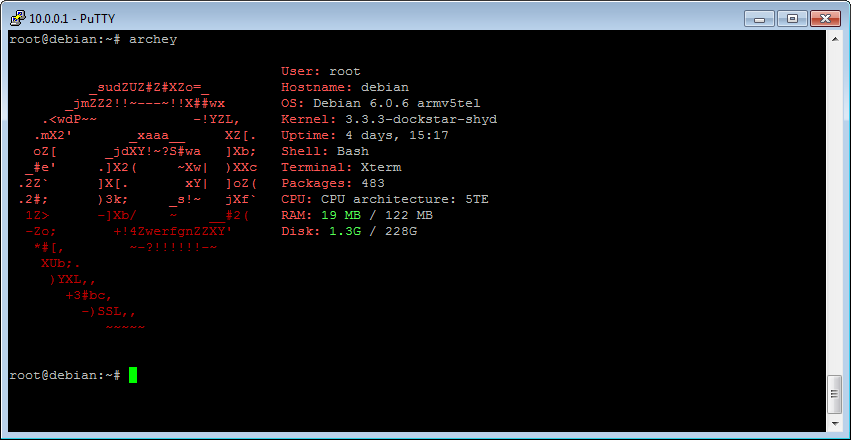 This post was published 11 years 11 days ago, so the post may be outdated.
Ich habe kürzlich ein nettes Tool namens "archey" entdeckt, welches die wichtiges Systeminformationen mit einem Befehl ausgibt – sogar etwas optisch aufbereitet. Wie das aussieht? So: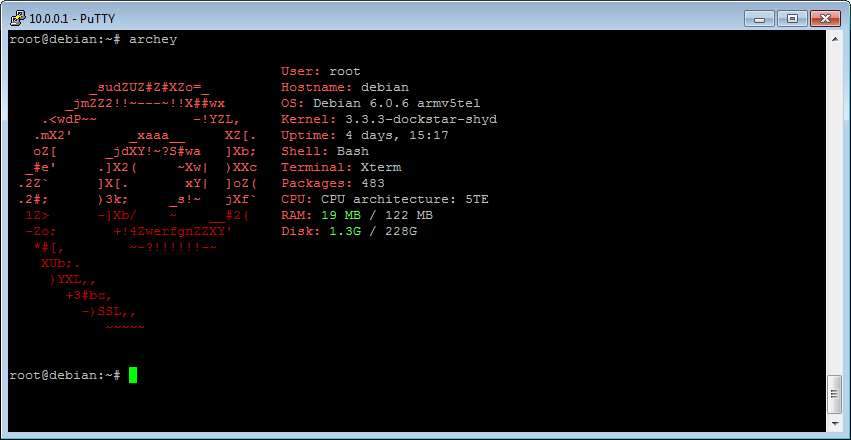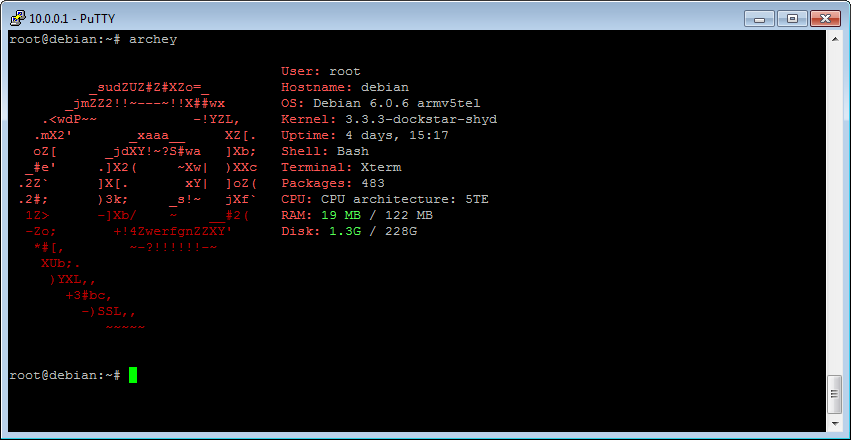 Schlicht und simpel – genauso wie die Installation.
Starten
Sobald das Programm installiert ist, kann es mit folgenden Befehl ausgeführt werden:
archey
Installation
Zuerst die benötigen Pakete installieren:
apt-get install lsb-release scrot
Dann das Programm herunterladen & installieren:
wget http://github.com/downloads/djmelik/archey/archey-0.2.8.deb
dpkg -i archey-0.2.8.deb
Zum aufräumen das Setup danach löschen:
rm archey-0.2.8.deb
Und fertig. Nun kann man das Programm einfach mit "archey" aufrufen.
Autostart nach Login
Optional kann man sich die Übersicht direkt beim Login anzeigen – auch das ist sehr leicht zu realisieren.
echo "archey" >> ~/.bashrc
Danach wird die Übersicht beim Start angezeigt, jedoch nur bei dem Konto wo der Befehl ausgeführt wurde.