Linux: Traffic Übersicht mit jnettop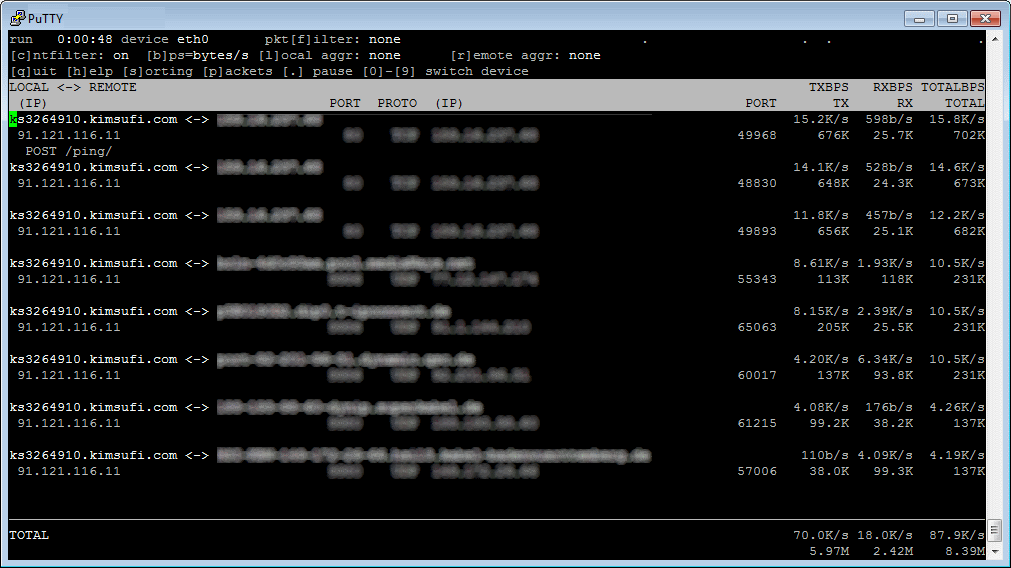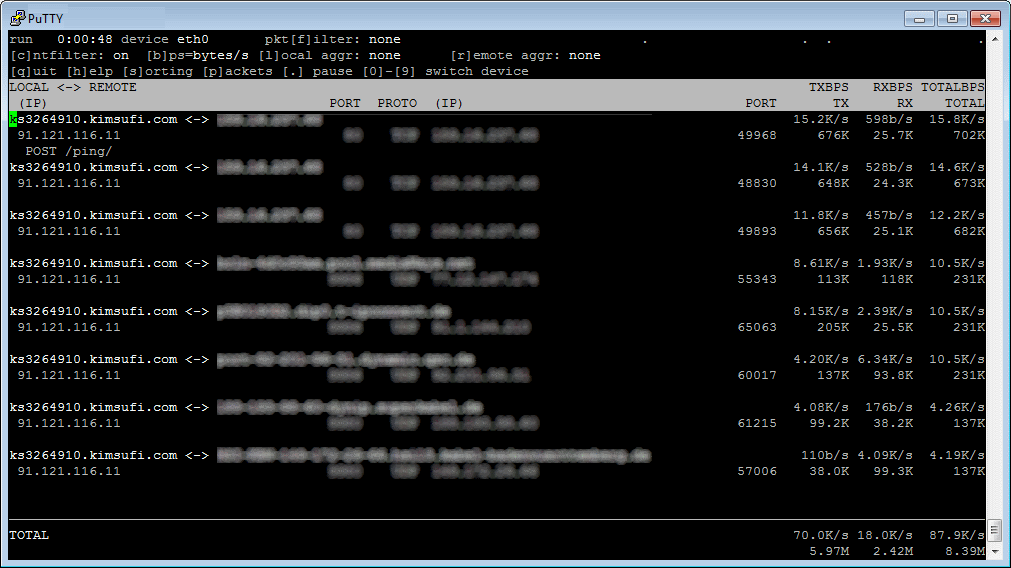 This post was published 10 years 11 months 24 days ago, so the post may be outdated.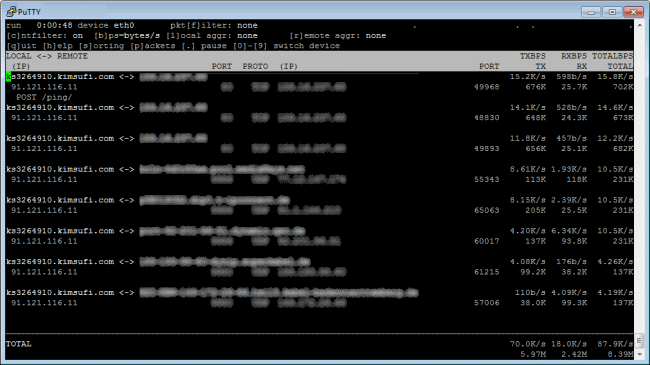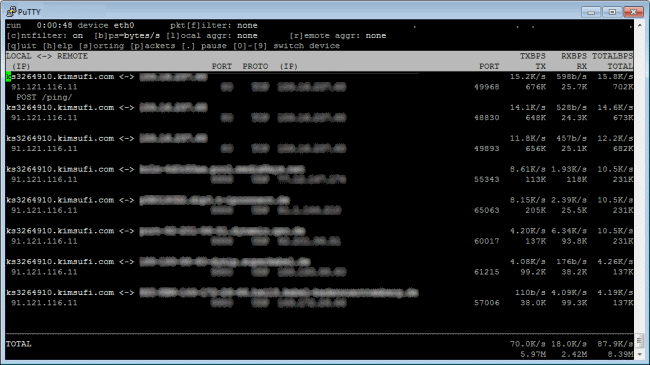 Darf ich euch vorstellen: jnettop. jnettop ist ein gutes Tool zur Überwachung des Traffics. Dieser zeigt keine Graphen an, sondern protokolliert alle derzeitigen Verbindungen auf den Server – auch mit aktueller Geschwindigkeit. Das Tool besitzt auch Filter und Sortierungsfunktionen und diverse andere Funktionen. Wie es aussieht, seht ihr am Screenshot am Beginn des Artikels.
Die Installation ist einfach und schnell erledigt.
Installation
apt-get install jnettop
Starten
jnettop