Linux: slurm – Network Load Monitor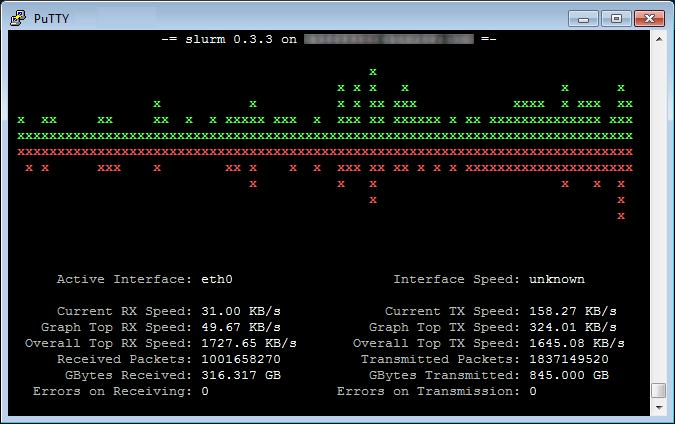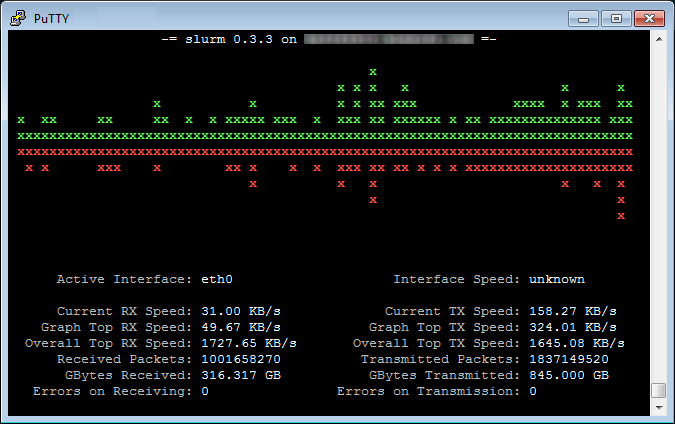 This post was published 10 years 9 months 12 days ago, so the post may be outdated.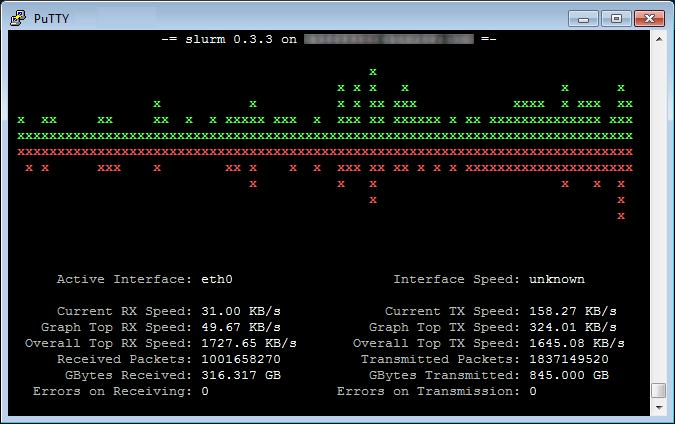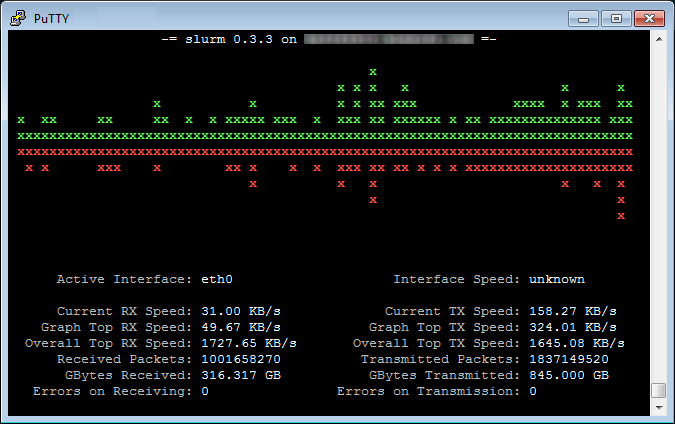 slurm ist ein simples textbasierendes Netzwerk Überwachungstool, womit man die aktuelle Übertragungsgeschwindigkeit ansehen kann. Sowohl die Installation auch das Starten geht schnell und einfach. Im Beginn des Artikels ist ein Screenshot, wie slurm aussieht.
Installation
…wird nur mit einem Befehl erledigt:
apt-get install slurm
Starten
Das Tool wird nur mit einem einfachen Befehl gestartet – um beispielsweise eth0 zu überwachen, muss man folgenden Befehl ausführen:
slurm -i eth0