SpamAssassin: Benutzerdefinierte Regeln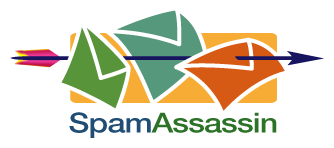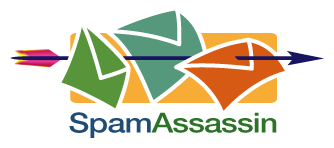 This post was published 10 years 9 months 14 days ago, so the post may be outdated.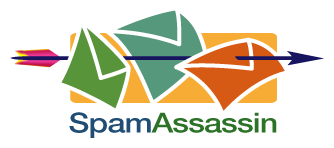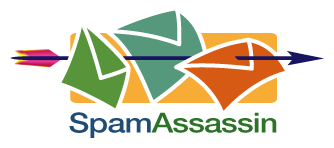 Es ist sehr leicht möglich, eigene benutzerdefinierte Regel für SpamAssassin festzulegen. Dazu muss nur die local.cf um wenige Zeilen erweitert werden. SpamAssassin ist ein Programm, welches eingehende eMails scannt und diese nach einem Punkteschema beurteilt, ob diese Spam sind oder nicht. Das Programm ist serverseitig, nicht für eMail-Clients, etc geeignet.
Beispiele für benutzerdefinierte Regeln
Nach Betreff scannen
header RULE1 Subject=~ /depp/i
score RULE1 5.0
describe RULE1 Schimpfwort in eMail vorhanden
Sobald das Wort "depp" im Betreff vorkommt, wird die Spam-Beurteilung der eMail um 5 Punkte erhöht. In der Tabelle wird dann die oben genannte Beschreibung angegeben.
From-Adresse scannen
header RULE2 From =~ /blubb@domain.tld/i
score RULE1 5.0
describe RULE1 Abesnder ist blubb@domain.tld
Nun wird überprüft, ob der Sender mit der eMail Adresse "blubb@domain.tld" entspricht. In diesem Fall wird jedoch auch testblubb@domain.tld erkannt.
Body: eMail-Inhalt scannen
body RULE3 /hack/i
score RULE3 7.0
describe RULE3 Wort "hack" enthalten
Mit dieser Regel wird nach dem Wort "hack" in der eMail gesucht.
Änderungen übernehmen
Um die Änderungen zu übernehmen, muss SpamAssassin neugestartet werden.
Dies kann man mit folgenden Befehl machen:
spamassassin -D --lint
Um sicherzugehen, dass alle Änderungen korrekt übernommen wurden, sollte man auch den SpamAssassin-Daemon neustarten. Das ist auf jedem System etwas anders, je nachdem wie SpamAssassin eingerichtet wurde. Standardmäßig sollte folgender Befehl funktionieren:
/etc/init.d/spamassassin restart
Hilfreiches
Wer genauere Regeln erstellen möchte, kann sich auf der folgenden Seite einen Überblick von vielen verschiedensten Möglichkeiten ansehen: http://johnbokma.com/spam/spamassassin-cookbook.html